In the heart of Sydney's bustling city life, Alysium Spa offers a tranquil haven for couples seeking a rejuvenating escape. Our couple day spa packages are designed to foster intimacy, relaxation, and shared pampering, allowing you to reconnect and recharge together.
Indulge in Shared Serenity
Step into our serene oasis and let the soothing aroma of essential oils envelop you. Our expert therapists will guide you through a personalised journey of relaxation and pampering, catering to your unique needs as a couple.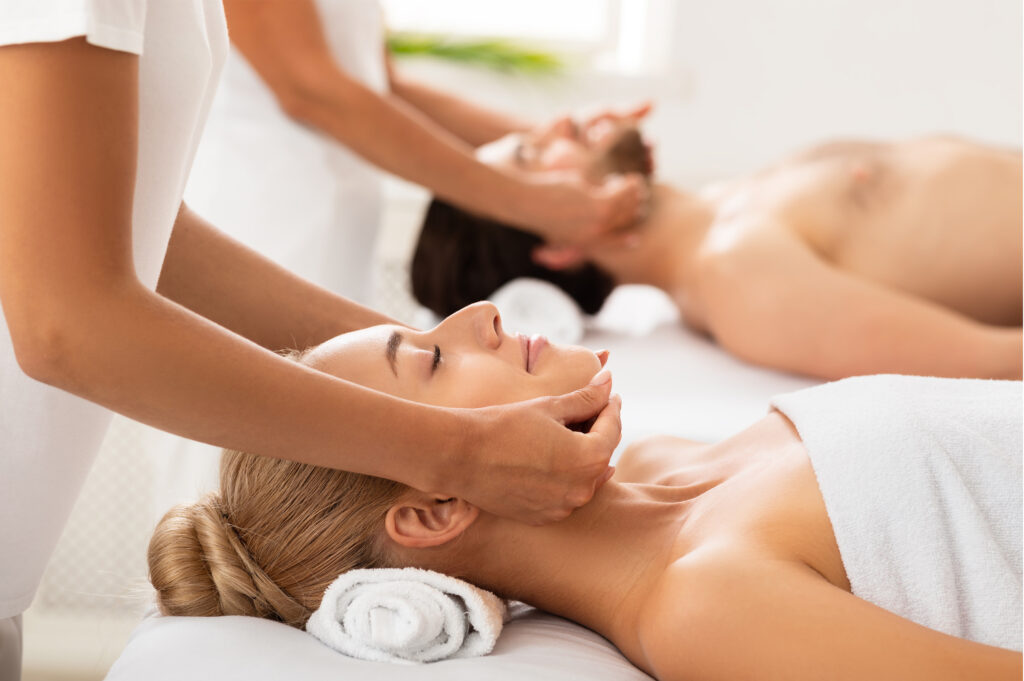 Experience the Transformative Power of Couples Spa Rituals
At Alysium Spa, we believe in the power of shared experiences to strengthen bonds and deepen connections. Our couples day spa ritual are designed to bring you closer together, promoting relaxation, intimacy, and a sense of shared well-being.
Pamper Yourself with Signature Couples Spa Packages:
Treat yourselves to a quick but delightful 60-minute Aromatherapy Massage each in our dedicated Couples room.
Indulge in an elevated experience with our extended 75-minute package, featuring pool and sauna access, a Couples Massage, and the perfect finish with Hilton's signature High Tea at Caffe Cino for two.
Embark on a blissful journey with our luxurious Chocolate Body Scrub followed by a soothing 60-minute Aromatherapy Massage, a perfect combination for relaxation and indulgence.
Immerse yourselves in spa, pool, and sauna delights before indulging in a shared ritual of love, featuring a 60-minute Aromatherapy Massage and a 60-minute Power Facial—because true bliss lies in these simple pleasures.
Indulge in a romantic retreat with our 60-minute Couples Aromatherapy Massages, full access to facilities, and an overnight stay at the luxurious Hilton Sydney Hotel.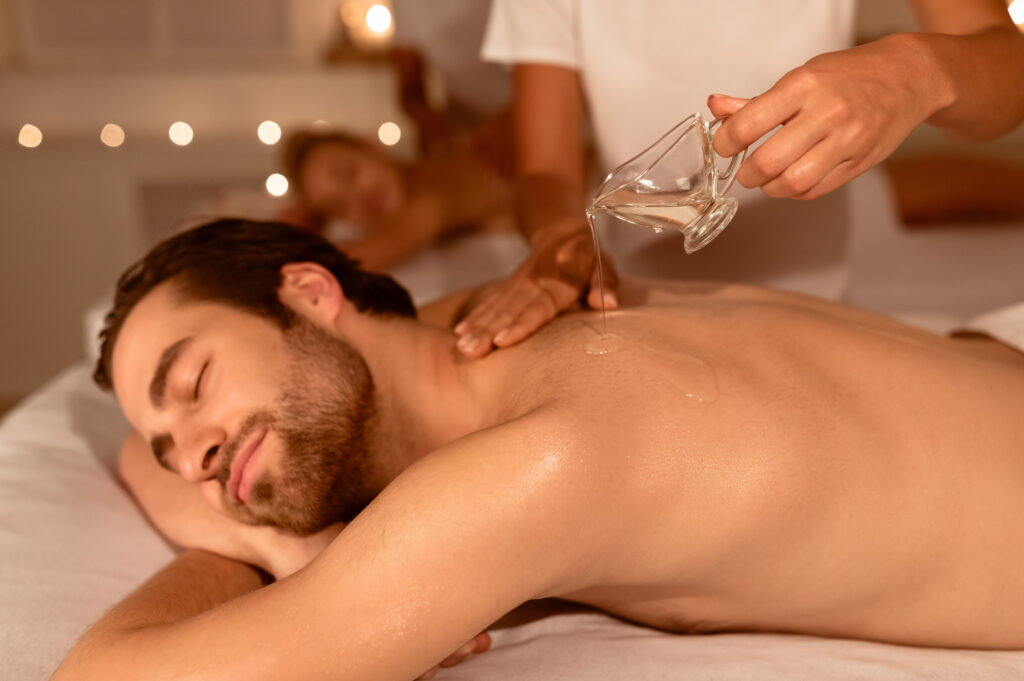 Your Gateway to Shared Relaxation and Rejuvenation
Whether you seek a revitalising escape from the everyday or a deeply restorative retreat, Alysium Spa is your sanctuary for couples in Sydney. Our dedicated team is committed to providing you with an unparalleled couples spa experience, leaving you feeling refreshed, rejuvenated, and ready to embrace life with renewed vitality together.
Experience the transformative power of spa therapy together. Discover a world of shared serenity of couples day spas at Alysium Spa, where couples reconnect, relax, and rejuvenate.
Book your appointment today: https://alysium.com.au/bookings/